Council Member at Large, Mario Baeza Answers "Why Join APC?"
Finding the best tools to get inspired and feel encouraged in your work can be the key to success in creating and sustaining a positive morale for students, employees, and university life as a whole. 
Here are 7 tips to help Unit 4 employees maintain a positive morale.
APC Treasurer, Christine McCarthy shares her insights on APC, her background with CSU, APC, and more.
The mission of the White House Task Force is to effectively mobilize federal government policies, programs, and practices to equip and enable workers in organization and bargaining power with their employers.
The CSU Board of Trustees is responsible for the oversight of the California State University.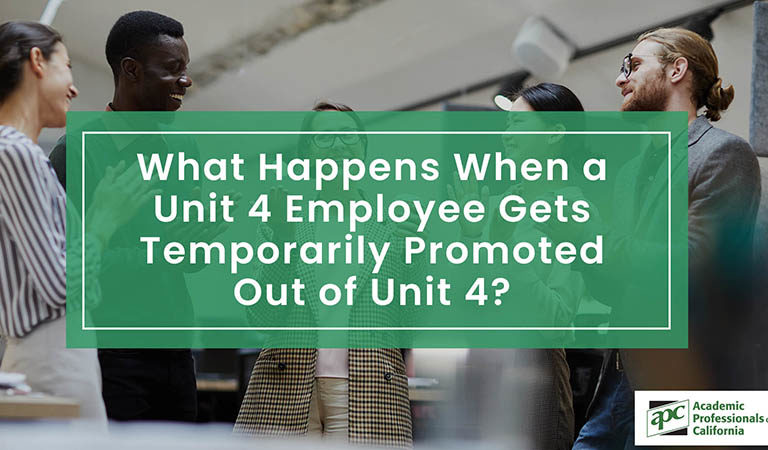 When a unit 4 Employee gets promoted out, it is more common for it to be on a temporary basis. It's usually because a Unit 4 Member gets promoted to an MPP position which is a management position. Find out more.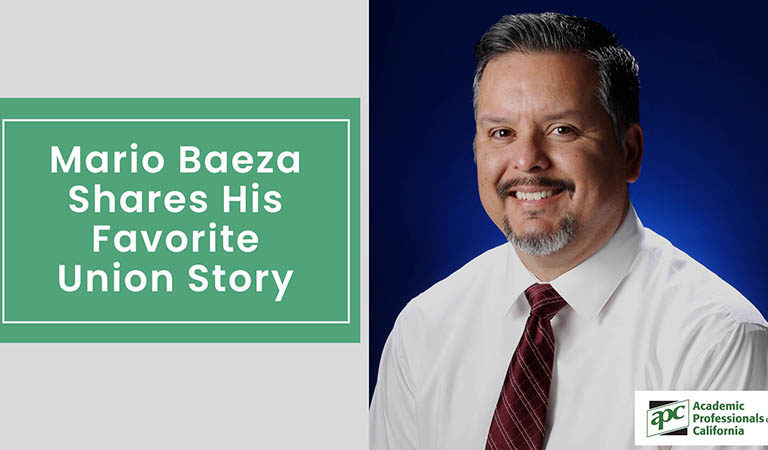 Council Member at Large, Mario Baeza Shares His Favorite Union Story.
In an effort to streamline the meet and confer process, campuses may opt into the attached Telecommuting Program, Appendix A. When campuses opt in, the Chancellor's office will inform the Union, in writing, 72 hours prior to the start date of a campus adopting the Telecommuting Program. If a campus uses the Program, no meet and confer is needed with the Union.
Review the signed APC/CSU Memorandum of Understanding CSU COVID-19 Vaccination Interim Policy.
Council Member at Large, Mario Baeza shares his insights on APC, his background with CSU and APC, and more.